Crocheted Pink Ribbon Pin
Download PDF Here.
Need: Worsted weight yarn in any color- you can do this for any awareness ribbon
Size G Crochet Hook
Scissors
Little bit of glue
Make a slipknot, chain 15 stitches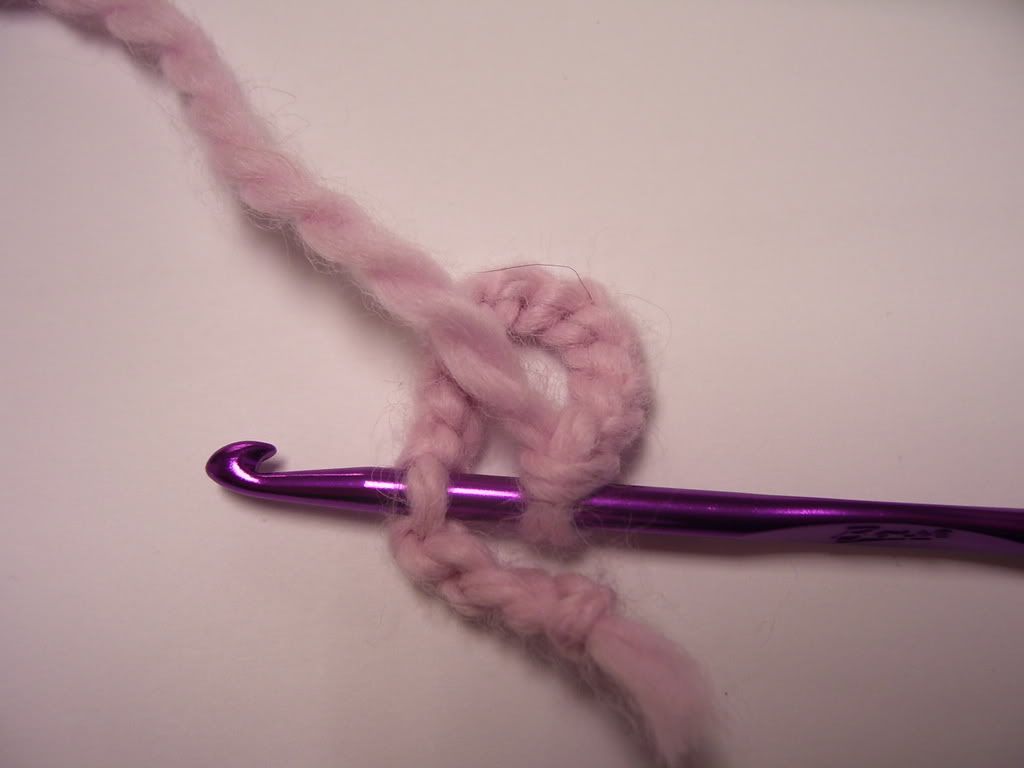 Insert Crochet hook through the Fifth chain from the beginning of the chain.
back view
front view
Yarn over and pull loop through.
Yarn over again
Pull through loop on hook to make 16th chain. Chain stitch 4 more chains.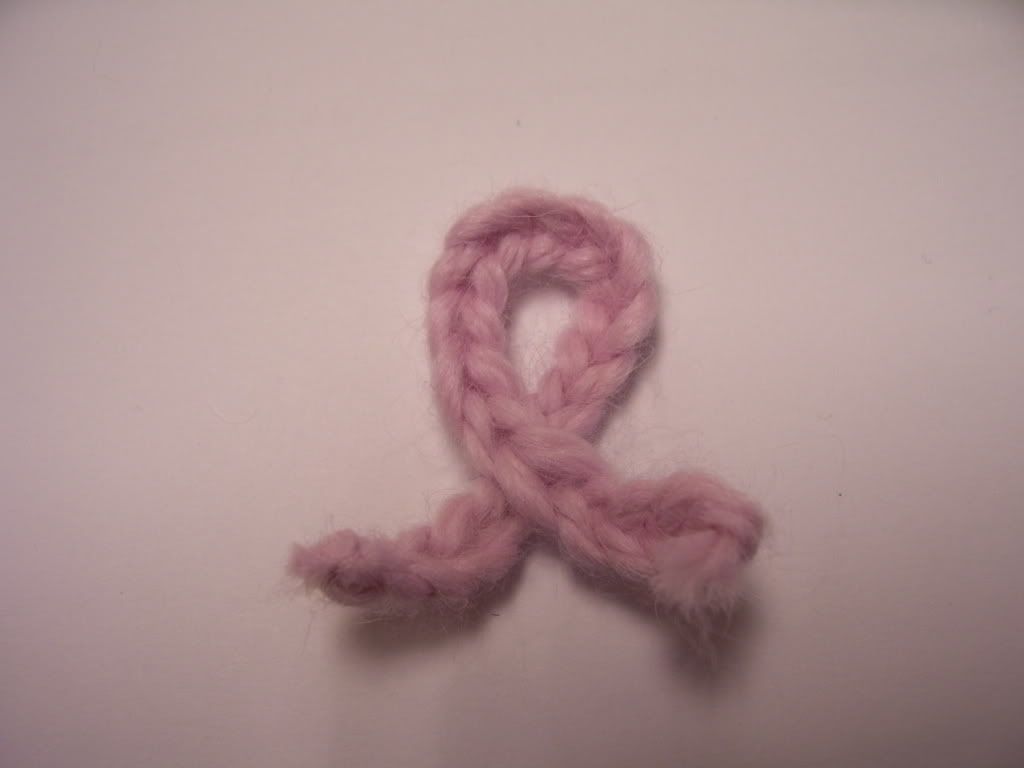 Fasten off. Dot each end knot with a little bit of glue (superglue works, but gets hard) to keep knot secure. Attach with a safety pin to anything you want to show awareness.
Copyright © Nadine Borovicka 2007 All Rights Reserved. No part of this document may be reproduced or distributed without written consent from the author.